Aloha!
I am pleased to introduce you to the Hawaii Island Family Medicine Residency. Thank you for considering us as you continue your professional development. At HIFMR, we are responding to Hawaii's need for patient-centered, culturally-responsive family physicians. We train evidence-based, full-spectrum family medicine physicians and leaders who are dedicated to elevating the health of our community. We will meet our mission through outstanding mentoring, teaching, and community-focused leadership that emphasizes practice in under-resourced regions of Hawaii.
Over the last twenty years, the idea of training family medicine residents in East Hawaii has gone from a dream to reality. With the support of countless community members, political officials, and local groups and leaders, our program was launched when our first class of interns started in 2014. Our program is a fully ACGME accredited, community-based family medicine residency training program, sponsored by the Hilo Medical Center.
While training at HIFMR, our residents care for patients from across all socioeconomic backgrounds and ethnicities from around the world. Our patient panel includes a balance across the age spectrum, and our residents care for patients from keiki to kupuna. Most of the clinical rotations are here at Hilo Medical Center, including the family medicine inpatient service with ICU, obstetrics, inpatient pediatrics, and ED. Their continuity clinic experience is here at the Hawaii Island Family Health Center, where interns are assigned in teams with their faculty advisor and senior residents. Residents will learn team-based care by collaborating with clinic-based pharmacists, clinical psychologists and their associated graduate students and advanced practice nurses to provide comprehensive care to patients. We have opportunities for electives at facilities throughout Hawaii. Our residents participate in a dedicated half-day of didactics every week and lead the hospital Grand Rounds at least once a month.
Our faculty members have practiced family medicine in a broad range of practice models and we have over 100 years of faculty experience combined! We have recently welcomed a new junior faculty member and we have another very well qualified core faculty member joining us in March 2020. I have the honor to serve as the Program Director until February 2020, when we will welcome Dr. Allison Flaim as the new Program Director. Dr. Flaim brings years of experience as an osteopath who practices the full scope of family medicine and has served as teaching faculty at a large hospital for the last 7 years. In the meantime, I am dedicated to maintaining the developmental progress of this program as it continues to evolve.
In 2019, we graduated our third class of family physicians and we have recently welcomed the interns for the Class of 2022. Our graduates are thriving in diverse practice settings. We warmly invite you to be a part of our family medicine team.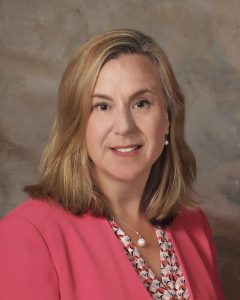 Jennifer J. Walker, MD, MPH
Fellow, American Academy of Family Physicians
Program Director (Interim), Hawaii Island Family Medicine Residency
Class of 2022
Class of 2021
Class of 2020
Class of 2019
Class of 2018
Class of 2017